Hotel & Hospitality Flooring for Restaurants, Bars & Clubs
Roxset provides world class customised flooring solutions to the Hospitality Industry
Roxset has been providing exceptional and durable floor coatings to the hospitality industry for over 20 years. Our hospitality flooring for Hotels, Restaurants, Bars & Clubs including in-house commercial kitchens and come in a variety of textures and colours. The hospitality industry requires coatings that must be easy to clean, safe and slip resistant. These factors are critical in this demanding industry. The SE coatings incorporates antimicrobial and slip resistance protecting personnel and customers. Roxset SE is compliant with TGA, HACCP, BRC, AQIS, FSANZ.
Key Challenges
Remedial Upgrade
Building/Council Compliance
Non Slip Protection
Aesthetic Appeal
Roxset SE coating solutions are compliant with:


Key specialised areas
Main Ktichens
Amenities
Walkways & Corridors
Cool Rooms
Back of House Areas
Keg Rooms
The ROXSET SE product range is non-toxic, (VOC)-free and antimicrobial. Its superior fresh and bright-looking coatings give our floors an impervious and seamless finish.

Kenny Lim, Purchasing & Property Services Manager, Epping Bar & Club
Recent Projects
Epping Bar & Club
Sydney Opera House
Bondi Pizza
Crown Plaza Hotel
<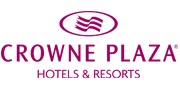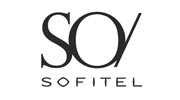 Recent Project Images
The Roxset Difference
Features & Benefits
Long term underfoot anti-slip solutions to ensure OH&S is maintained
Rapid high volume out of hours installation service available 24 x 7
Mobility servicing remote areas including rural areas & overseas locations
Re-engineer and construction of flooring and coving to ensure a seamless result
Detailed heavy duty epoxy to coving, penetrations, hobbs & drainage
Proven success in the industry with over 30 over years experience
Colour options with the ability to custom match any corporate colour desired
High grade chemical resistance to blood, fats and oils and will not harbour bacteria
Correct falls to floor wastes to ensure a protective impervious finish
Waterproof jointing and protection from moving heavy traffic vehicles
Let's Talk
Let us solve your problems and add value to your business, contact us to find out more.