Commercial Kitchen Flooring
Roxset provides world class customised flooring solutions to the Commercial Kitchen Industry
Commercial kitchen flooring whether your  directly serving the public or functioning as a boutique food processing business need to be super durable, easy to clean and sanitise and meet a high level of health, safety and hygiene standards. Roxset's SE flooring for commercial kitchens are ideal to protect from acidic and caustic foods and stains, plus intensive high temperatures, high pressure hosing and steam cleaning.
Key Challenges
Remedial Upgrade
Council/Building Compliance
Rapid Installation
HACCP Compliance
Roxset SE coating solutions are compliant with:


Key specialised areas
Cool Rooms
Wet & Dry Processing Areas
Oven Surrounds
Walkways & Corridors
In our fast moving dynamic environment we needed a partner to provide a highly responsive, quality floor coating solution. Roxset has always impressed us by consistently going above and beyond to deliver exceptional results.

Kishore Matta, MD, Jewel Fine Foods
Recent Projects
Sydney Opera House
MCS Catering
Sydney Tower
<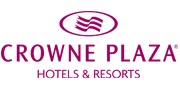 Recent Project Images
The Roxset Difference
Features & Benefits
Long term underfoot anti-slip solutions to ensure OH&S is maintained
Rapid high volume out of hours installation service available 24 x 7
Mobility servicing remote areas including rural areas & overseas locations
Re-engineer and construction of flooring and coving to ensure a seamless result
Detailed heavy duty epoxy to coving, penetrations, hobbs & drainage
Proven success in the industry with over 30 over years experience
Colour options with the ability to custom match any corporate colour desired
High grade chemical resistance to blood, fats and oils and will not harbour bacteria
Correct falls to floor wastes to ensure a protective impervious finish
Waterproof jointing and protection from moving heavy traffic vehicles
Let's Talk
Let us solve your problems and add value to your business, contact us to find out more.