Health & Aged Care Facility Flooring
Roxset provides world class customised flooring solutions to the Health & Aged Care Industry
Health & Aged Care facility flooring for the medical industry is very dependent on a long lasting, slip resistant sanitary flooring solution which discourages bacteria build up. The Roxset SE Solution is specifically designed, formulated and installed to accommodate demanding 24/7 environments like operating theatres, corridors and kitchens where Hygiene is a high priority
Key Challenges
Staff & Patient Safety
HACCP & OH&S Compliance
Flexible Installation
Bacteria Protection
Roxset SE coating solutions are compliant with:


Key specialised areas
Canteen Areas
Kitchens
Walkways
Cool Rooms
Operating Theatres
Roxset installed a high quality hygienic coating solution in two of our
nursing homes. They were extremely responsive and easy to work with and we are delighted with the upgrade.

Colin Henderson, Group Operations Manager, Montefiore Nursing Homes
Recent Projects
Carrington Health Care
Bupa Health Care
Eastern Area Health Education
Rexona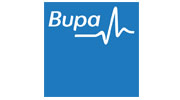 The Roxset Difference
Features & Benefits
Long term underfoot anti-slip solutions to ensure OH&S is maintained
Rapid high volume out of hours installation service available 24 x 7
Mobility servicing remote areas including rural areas & overseas locations
Re-engineer and construction of flooring and coving to ensure a seamless result
Detailed heavy duty epoxy to coving, penetrations, hobbs & drainage
Proven success in the industry with over 30 over years experience
Colour options with the ability to custom match any corporate colour desired
High grade chemical resistance to blood, fats and oils and will not harbour bacteria
Correct falls to floor wastes to ensure a protective impervious finish
Waterproof jointing and protection from moving heavy traffic vehicles
Let's Talk
Let us solve your problems and add value to your business, contact us to find out more.