Dairy Production Flooring
Roxset provides world class customised flooring solutions to the Dairy Production Industry
Dairy production flooring requires a unique customised solution. Roxset has been providing tailored solutions for over 20 years to key clients. Whether its milk tanker areas, chillers, pasteurisation or production rooms dairy processing presents ongoing slip hazards, corrosion issues and hygiene management. Roxset SE provides superior anti slip, antimicrobial and corrosion protection of floor coatings which is essential for wet damp floors mixed with fats and oils. Roxset SE is compliant with HACCP, BRC, AQIS, FSANZ.
Key Challenges
Sanitary Bacteria Controls
Seamless & Impervious
HACCP Compliant
Excellent Aesthetics
Roxset SE coating solutions are compliant with:


Key specialised areas
Milk Intake Areas
CIP Areas
Tanker Rooms
Bottling Areas
Cheese Rooms
Gaining
Packaging Areas
Passageway Load out
Chillers
Roxset delivered a fantastic high quality food grade flooring solution for each area of our factory which we are confident will meet all the demands of our growing business well into the future.

Karen Neil, Director, Ruby & Roy Yoghurt
Recent Projects
Diary Farmers
Bega Cheese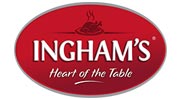 Recent Project Images
Watch our Dairy Flooring Video
The Roxset Difference
Features & Benefits
Long term underfoot anti-slip solutions to ensure OH&S is maintained
Rapid high volume out of hours installation service available 24 x 7
Mobility servicing remote areas including rural areas & overseas locations
Re-engineer and construction of flooring and coving to ensure a seamless result
Detailed heavy duty epoxy to coving, penetrations, hobbs & drainage
Proven success in the industry with over 30 over years experience
Colour options with the ability to custom match any corporate colour desired
High grade chemical resistance to blood, fats and oils and will not harbour bacteria
Correct falls to floor wastes to ensure a protective impervious finish
Waterproof jointing and protection from moving heavy traffic vehicles
Let's Talk
Let us solve your problems and add value to your business, contact us to find out more.