Poultry Factory Flooring for Poultry Processing
Roxset provides world class customised flooring solutions to the Poultry Processing and Production Industry
Poultry factory flooring is especially important in the production of poultry products. Roxset has extensive experience with installations in poultry processing environments from large processing plants to retail outlets where an non hygienic environment or unsanitary conditions can often lead to tasteless product spoilage and worse – food borne illnesses. To prevent financial loss and health contamination, flooring for Poultry processing facilities flooring must support stringent disinfection and sanitation practices. Roxset SE has a can stand up to regular washing and steam cleaning and keep your plant hygienic and free from bacterial build up.
Key Challenges
Hygiene Anti Slip and Safety
Heavy Wet Area Protection
Export/HACCP Compliance
Long lasting durable solution
Roxset SE coating solutions are compliant with:


Key specialised areas
Receiving Areas
Kill Floor Rooms
De-Feathering Rooms
Invirseration Rooms
De-Bone Rooms
Break up Areas
Packaging Areas
Passageway Load out
Chillers
Roxset have worked with M&J Chickens for many years in maintaining and upgrading our factories. They provide rapid response and flexibility which is critical in our business.

Mina Souris, Owner M&J Chicken
Recent Projects
Steggles Chickens
Baiada Poultry
Summertime Chickens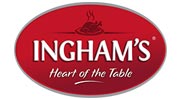 The Roxset Difference
Features & Benefits
Long term underfoot anti-slip solutions to ensure OH&S is maintained
Rapid high volume out of hours installation service available 24 x 7
Mobility servicing remote areas including rural areas & overseas locations
Re-engineer and construction of flooring and coving to ensure a seamless result
Detailed heavy duty epoxy to coving, penetrations, hobbs & drainage
Proven success in the industry with over 30 over years experience
Colour options with the ability to custom match any corporate colour desired
High grade chemical resistance to blood, fats and oils and will not harbour bacteria
Correct falls to floor wastes to ensure a protective impervious finish
Waterproof jointing and protection from moving heavy traffic vehicles
Let's Talk
Let us solve your problems and add value to your business, contact us to find out more.