Winery Flooring Solutions
Roxset provides world class customised flooring solutions to the Wine Production Industry
Every year Wineries and beverage producers in Australia spend millions of dollars repairing or replacing failed concrete production floors. Winery flooring not properly maintained offer an ideal breeding ground for wild yeast & bacteria. Standard concrete has little resistance to acids and salts. Roxset SE is an anti-microbial range of resin flooring, specifically designed to give a seamless, impervious, slip-resistant result.
Key Challenges for Winery Flooring
Remedial Upgrade
Corrosion Protection
Safety & Aesthetics
Chemical Resistant
Roxset SE coating solutions are compliant with:


Key specialised areas
Grape Recievable
Processing Areas
Bottling lines
Tank Farms
Packing Areas
Cool Rooms
Barrel & Store Rooms
Walkways & Corridors
Roxset delivered an exceptional transformation to our boutique winery. The floor coating offers total protection from bacteria & corrosion and looks inviting for customers.

Steve Langham, Piggs Peake Winery
Recent Winery Flooring Projects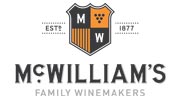 A clean finish with your Winery Floor
A typical winery consists of many tools to make it successful including trucks, grapes, pruners, barrels and bottles. Hence the winery floor is an integral part of the overall working environmental needs. Bacteria can attach to any piece of equipment and the wine can be tainted which could be a major cost to a wine making business.
The Roxset SE epoxy floor coating, which has zero volatile organic compounds (VOCs) can be applied directly over concrete. The highly durable, seamless coating can resist chips, dents and scratches. A Roxset SE solution can be installed onto the winery floor in a way that there are no seams or joints making it impervious, minimising bacteria and dirt build up. Cellar floors and drains are some of the dirtiest areas of the winery. The Roxset SE winery epoxy floor coating system is ideal in these areas reducing the risk of contamination from the floor. By providing a non-porous surface, which is easily sanitised (like stainless steel barrels), reduces time-consuming cleaning regimes.
The Roxset SE non-slip epoxy solution can be tailored to work with all traffic conditions including light and heavy loads on the floor, movement from forklifts and continuous wet and slippery conditions from grapes.
The SE epoxy floor comes in a wide range of colours and finishes to suit any winery décor.
---
Recent Project Images
The Roxset Difference
Features & Benefits
Long term underfoot anti-slip solutions to ensure OH&S is maintained
Rapid high volume out of hours installation service available 24 x 7
Mobility servicing remote areas including rural areas & overseas locations
Re-engineer and construction of flooring and coving to ensure a seamless result
Detailed heavy duty epoxy to coving, penetrations, hobbs & drainage
Proven success in the industry with over 30 over years experience
Colour options with the ability to custom match any corporate colour desired
High grade chemical resistance to blood, fats and oils and will not harbour bacteria
Correct falls to floor wastes to ensure a protective impervious finish
Waterproof jointing and protection from moving heavy traffic vehicles
Custom Layered Flooring Technology
Roxset Australia recognises that no one floor solution is suitable for every environment and aims to provide a custom tailored solution to suit our customers requirements
Let's Talk
Let us solve your problems and add value to your business. Contact us to find out more.