Custom Production Floor Coatings & Solutions
Roxset provides world class customised production food safe flooring to the Australian food and beverage industry
Roxset was founded over 30 years ago in response to technical production epoxy flooring issues. These remained unresolved within the parameters of compliance practices at that time especially for major Food and Beverage manufacturers. Roxset were pioneers in developing an innovative solution to address the key issues of employee safety, audit requirements both local and global and providing a 24×7 service to geographically remote areas with its large in-house team and mobility.
Roxset Layered Application System
---
[smartslider3 slider=63]
Coatings & Finishes
A great range of options to suit your individual environment
Roxset recognises that no one flooring solution is suitable for every environment and aims to provide a range of epoxy flooring coatings to suit your individual production requirements. We have developed a unique non-slip floor coating system, including: durable Epoxy flooring coatings, Polyurethane (PU) concrete floor finishes and  Methyl methacrylate (MMA) Flooring . We also have a seamless epoxy wall coating system.
---
The Roxset Difference
Features & Benefits
Long term underfoot anti-slip solutions to ensure OH&S is maintained
Rapid high volume out of hours installation service available 24 x 7
Mobility servicing remote areas including rural areas & overseas locations
Re-engineer and construction of flooring and coving to ensure a seamless result
Detailed heavy duty epoxy to coving, penetrations, hobbs & drainage
Proven success in the industry with over 30 over years experience
Colour options with the ability to custom match any corporate colour desired
High grade chemical resistance to blood, fats and oils and will not harbour bacteria
Correct falls to floor wastes to ensure a protective impervious finish
Waterproof jointing and protection from moving heavy traffic vehicles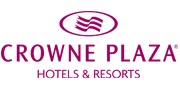 What's Happening at Roxset
Follow us on Instagram
---
[enjoyinstagram_mb_grid]
Flooring Solutions by Industry
---
FOOD PROCESSING – Slip-resistant and hygienic flooring, is a crucial factor in any food production or processing area. Read more…
WINERIES – Every year Wineries in Australia spend millions of dollars repairing or replacing failed concrete production floors.  Read more…
POULTRY PROCESSING – It is especially important in the poultry industry to prevent financial loss and health contamination. Read more…
ABATTOIRS & MEAT PROCESSING – Roxset has a long established history in the meat processing Industry working with key clients. Read more…
BAKERY & DRY GOODS – Roxset SE has superior temperature resistance to handle the extremes of heat and cold in bakery environments. Read more…
SEAFOOD PROCESSING – A durable, slip-resistant finish which is hygienic and very long lasting is important in the Seafood Industry. Read more…
DAIRY PRODUCTION – Temperature & Heat resistant flooring is a crucial factor for the production of diary products. Read more…
BEVERAGE & BOTTLING – Beverage and Bottling facilities present a unique set of challenges when it comes to flooring. Read more…
HOSPITALITY – Roxset has been providing durable coatings to the hospitality industry, including Hotels, Clubs and Bars. Read more…
COMMERCIAL KITCHENS – Commercial kitchens both serve the public direct or functioning as a boutique food processing business. Read more…
PHARMACEUTICAL – Pharmaceutical and biotechnology flooring must constantly meet the highly specialised performance standards. Read more…
HEALTH & AGED CARE – As an industry, the health care industry are very dependant on long lasting, slip resistant sanitary flooring.  Read more…
RETAIL OUTLETS – Slip-resistant and hygienic flooring, is a crucial factor for many retail outlets and shopping centres. Read more…
EDUCATION – Educational institutions such as primary schools and universities require durable, slip resistant floors. Read more…
AUTOMOTIVE – Car and Truck dealer ships require pristine showrooms as a foundation for sales. Read more…
INDUSTRIAL & MINING – Durable flooring is a crucial factor in any high traffic, hard wearing environment. Read more…
---
Let's Talk
Let us solve your problems and add value to your business, contact us to find out more.