Custom Epoxy Floor Coatings & Solutions
Roxset provides world class customised production food safe epoxy flooring to the Australian food and beverage industry
Roxset was founded over 30 years ago in response to technical production epoxy flooring issues. These remained unresolved within the parameters of compliance practices at that time especially for major Food and Beverage manufacturers. Roxset were pioneers in developing an innovative solution to address the key issues of employee safety, audit requirements both local and global and providing a 24×7 service to geographically remote areas with its large in-house team and mobility.

NON-SLIP – Roxset coatings come in a variety of degrees of slip-resistance, and comply with all industry standards.

WATERPROOF & SEAMLESS – Environmental protection law dictates  floor coatings have to have an impermeable seal.

TRAFFIC & MECHANICAL WEAR – In high traffic areas where floors are impacted from moving heavy vehicles.

EASY TO CLEAN / LOW MAINTENANCE – Our flooring coating stays in optimum condition with years of durability.

FIRE RESISTANCE – The full range of Roxset coatings have been rigorously tested and certified for Fire Resistance.

HIGH ABRASION & CHEMICAL RESISTANCE – Roxset's epoxy flooring coating is durable, seamless and chemical resistance.

DURABLE / LONG LASTING (20+ YEARS) – Our coatings are highly durable (20+ years), ideal for commercial applications.

HIGH / LOW TEMPERATURE TOLERANT – Our coatings are both high & low temperature tolerant, ideal for wet & dry areas.

HYGIENE BIOMASTER – Biomaster offers continuous protection for all areas where hygiene is a critical factor.

NEUTRAL ODOUR VOC FREE – The Roxset range of coatings are classified as VOC Free with a neutral odour.

Roxset SE coating solutions are compliant with:


Flooring Coatings & Finishes
Roxset recognises that no one flooring solution is suitable for every environment and aims to provide a range of epoxy flooring coatings to suit your individual production requirements. We have developed a unique non-slip floor coating system, including: durable Epoxy flooring coatings, Polyurethane (PU) concrete floor finishes and Methyl methacrylate (MMA) Flooring . We also have a seamless epoxy wall coating system.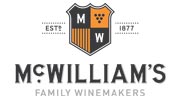 Roxset delivered an exceptional transformation to our boutique winery. The floor coating offers total protection from bacteria & corrosion and looks inviting for customers.

Steve Langham, Winemaker, Piggs Peake Winery
Australia, NZ & Asia Pacific Region
Recent Projects
Read about some of great projects completed this year. We loved working with all of our clients and continue to develop and enhance our product offering to a diverse range of industries including large scale food production facilities, bakeries, restaurants and commercial kitchens, general manufacturing plant managers, and more.
Filter by Industry

Aged Care

Automotive

Bakeries & Dry Goods

Beverage & Bottling

Breweries

Commercial Kitchens

Dairy

Food Processing

Government & Education

Health & Pharmaceutical

Hospitality

Industrial & Mining

Meat Processing

Poultry

Recent Projects

Retail

Seafood

Wineries